Computer Servicing & Maintenance
Our range of maintenance plans are designed to cover a wide range of business needs, they give you peace of mind and help you budget plan for any unforeseen breakdowns.
We tailor our support to meet the needs of each customer and utilise engineers via a our support desk instead of call centres. All hardware and software faults are covered by our Fully Comp maintenance plans, which means you may never have to buy a new machine again. i.e. when a machine fails it gets repaired, upgraded or replaced at no additional cost with no additional charges.
All our service plans except "Virus Only Protection" come with our 24/7 monitoring tool:
As viruses, malware and data theft have become pandemic, we now include our unique 24/7 monitoring service as standard on all maintenance plans (except Virus Protection Only) which has the following benefits.
Logmein Pro (Secure remote access)
Gives you secure remote access to any machines subscribed to your 24/7 service
Only people authorised by management will be allowed access.
Service times are Monday – Friday 8:30am – 5:30pm excludes public / bank holidays
Automatic Updates (Windows, Apple Mac, Adobe, Java, Mozilla, VLC + Win Rar)
Our software can distribute updates from single central source, which helps avoid all of the machines requesting updates via the web, and saves valuable bandwidth. Ideal for customers who have limited broadband or are on metered 4G connections.
We recommend leaving your machines on over-night for at least ONE day per week to allow our automated update service to patch and reboot them from Mid-Night until 6:00am.
Crypto Prevent (Anti ransomware)
This built in service detects and stops the Crypto Virus infecting your network. Noting that you should never allow any computer to connect to your wireless or wired network unless it is fully protected by Webroot and our 24/7 monitoring service. i.e. If a client comes in and wants to plug into your network or use your Wi-Fi, just say NO.

Pro-Actve Maintenance & Reporting (Fully Automated)
Auto Tune-Up, Routine Maintenance & Reporting for Mac and PC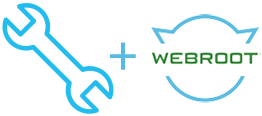 Fully Comprehensive Cover + AV
Complete Cover with Call out, Labour,
Parts, Remote Assist & 24/7 Monitoring
Webroot AntiVirus
Up to 10 Machines £45.75 p/m*
Up to 100 Machines £41.75 p/m*
100+ Machines £38.75 p/m*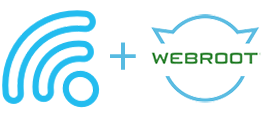 Basic Remote Assist Cover + AV
Remote Assistance
cover with 24/7
Monitoring
Webroot AntiVirus
Up to 10 Machines £28.75 p/m*
Up to 100 Machines £24.75 p/m*
100+ Machines £21.75 p/m*

24/7
Monitoring
24/7 Monitoring + AntiVirus
Includes Free Installation
Contact
Us
Lets talk today & talk about your new package with us