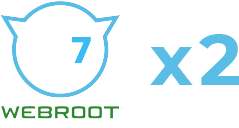 NEW – Home / Teleworker+ Package
Secure (2FA) Remote Access + Enterprise Virus Protection + 24/7 System Monitoring.
Cover includes both Work and Home computers.

Fully Comprehensive Cover
Complete Cover with Call out, Labour,
Parts, Remote Assist & 24/7 Monitoring
Up to 3 Machines £42 p/m*
Up to 10 Machines £38 p/m*
10+ Machines £35 p/m*

Basic Remote Assist Cover
Remote Assistance
cover with 24/7
Monitoring
Up to 3 Machines £25 p/m*
Up to 10 Machines £21 p/m*
10+ Machines £18 p/m*

24/7
Monitoring
24/7 Monitoring
Includes Free Installation
1 – 500 Machines £5 p/m*
501 – 1000 Machines £3.65 p/m*
1000+ Machines £3 p/m*

Virus
Protection
Webroot Virus Protection
Includes Free Installation
1 – 500 Machines £3.75 p/m*
501 – 1000 Machines £3.50 p/m*
1000+ Machines £3.25 p/m*
Bespoke Computer Services
Our highly trained team of engineers can create the best I.T. solution for your business. Each one of our Bespoke systems are made under strict guidelines, we take note of the latest trends and carefully monitor all of the machines that we service to make sure you always get the most reliable parts / equipment that are currently available.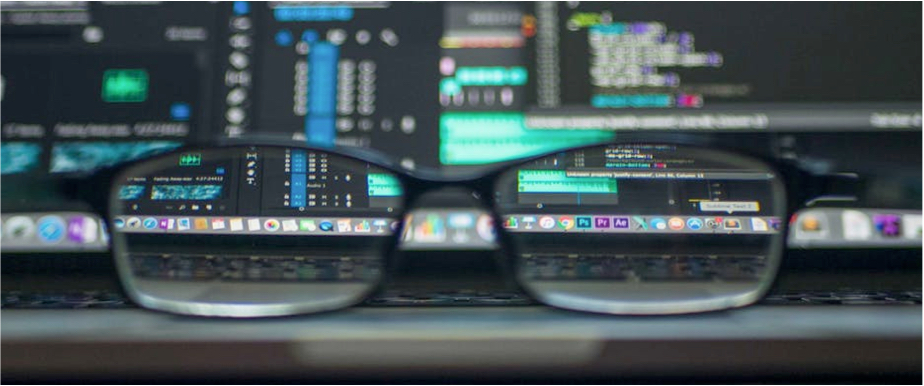 "You guys are the best. One quick phone call to Sam & I was back on track.
Sam is not the 1st person to have helped. I don't care how much your service costs, it's worth it to speak to a knowledgeable, patient, supportive member of your team.
Thanks again. You are worth your weight in gold..."
"Compucare's on going IT services cannot be faulted : All the guys offer a professional service but with a personal touch.  It doesn't matter who I get on the end of the phone, each and every team member is able to handle my query for me.."
Michele – Wisteria Kitchens
"Adam and his team have looked after Clarity Copiers Ltd's server, PC's and laptops for as long as I can remember and they are always at the end of the phone (or when required appear in person) to resolve any IT issues. They are both pro-active and flexible often offering assistance after normal working hours to minimise disruption to our business.
They have expertise in both hardware and software and work towards quick solutions of any issues therefore I would have no hesitation in recommending them. IT infrastructure is critical to any business and we feel ours is safe with Compucare."
"Excellent support when we were in need of some Professional advice"
Steve Flanders – Protechmedia 
"We have used Compucare for IT support and advice for many years, and I have no hesitation in recommending their expertise to others.
Half the time I have no idea what they're talking about but they always manage to resolve the issue"!
Nigel Roberts – Director, Benbow Group
"Providing a top quality service is central to our business and Compucare is an essential partner in enabling us to deliver this service. Our phone system; our back office software; our broadband and our email communications are all powered by systems and services provided by Compucare. The personal service Compucare provides means that when you call you're talking to someone eager to assist and not mired in a call handling system.
We go the extra mile for our clients and I have no hesitation in recommending Compucare for their dedication to service and their clients."
Michael Foundly – Chamberlains Estate Agents
"Just a quick email to say how grateful we are to you and the team, your ability to help, guide and assist in a straight forward manner that allows even the unskilled !! to follow, is exceptional.
You guys always have the answer, many thanks"
Mark Commins – Managing Director, Brightsea Print Group
"We've used Compucare for many years and have always found the team to be friendly, helpful and efficient. They give a personal and an exceptional support service and offer ongoing pro-active expert advice to our 4 offices. They are a highly technical company, but they speak to us in a language we can understand."
Mark Cox – Finance Director, Complete Property
" When your business is heavily dependent on accessing the internet and emailing your clients, the last thing that you want is "computer" issues, that is why Compucare, is vital to the well being of your company and future health !
All the staff respond immediately, to whatever issue is plaguing your computer which is preventing you from carrying out your business.
For those like myself , who struggle with the complexities of the computer programs /internet issues or whatever, the staff at Compucare have not only an answer but always a remedy.
They are always professional in their manner, proficient and all have a sunny disposition "
Susie Colley – Managing Director, Westcountry Health Care Limited
"Adam and his team from Compucare have been our IT Support and hardware providers for over 20 years.
Compucare's bespoke services have always ensured that our operating systems within our offices are always maintained to the highest level. Their response time is exceptional addressing any IT issues either by phone, remotely or in person. Compucare have always been available to discuss our requirements and needs offering professional and practical advice in assisting us with our IT objectives.
Compucare are a professional and well organised company providing us with great customer service."
Richard Walsh – Managing Director, Job Shop Recruitment Services
"We have been with Compucare from virtually the beginning and the service has never waved from being excellent. Their advice and back up on the phone along with remote support has never let us down and has also saved us from disaster on many occasions."
Steve Shaw – Technical Director, DCE Holne Ltd
"Compucare have looked after our IT needs for many years and have consistently provided us with an efficient, reliable and friendly service. Issues are very quickly resolved and we fully recommend their services. "
Contact
Us
Please use the form below to get in touch! and one of our team members will respond to you as quickly as possible